Century Plaza
Commercial Space for Lease
The Century Plaza Office Building located at 1075 S. Check Street, Wasilla near the intersection of Knik-Goose Bay (KGB) and Palmer-Wasilla Highways and directly across the road from the new Valley Native Primary Care Center (Benteh Nuutah).
Vacancies
The building is in a good location and has good traffic flow and a paved and lighted parking lot. To inquire about possible vacancies and other details or to view, call Ron at 907-223-6897, or email us at rfassett@valleyres.org.
First Floor Layout
Second Floor Layout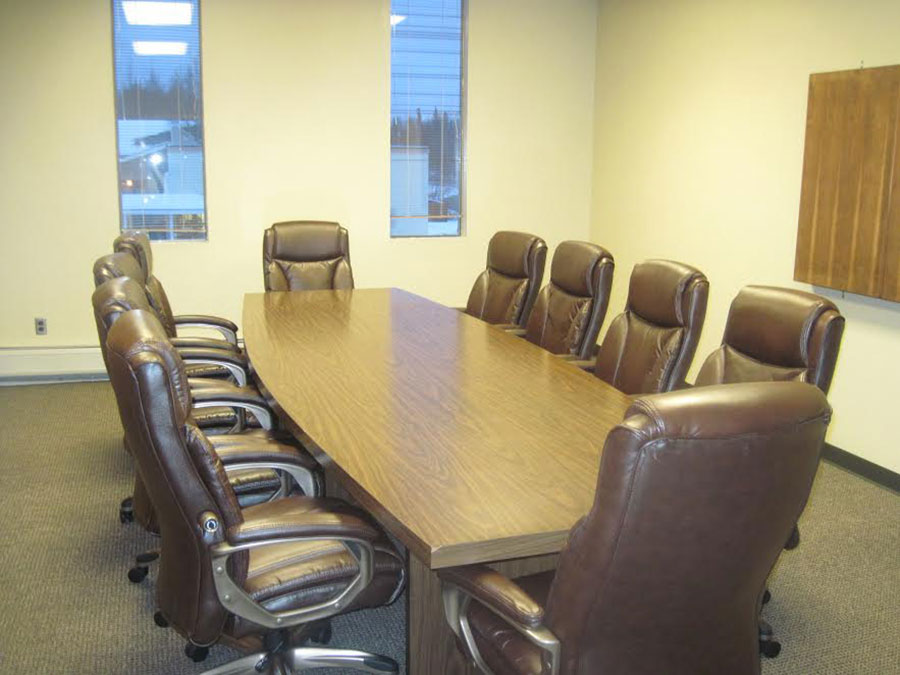 Meeting Room Available
Valley Residential Services (VRS) as new owner and operator of Century Plaza, is pleased to be able to offer its conference room to area non-profits at no charge. This recently remodeled conference room on the second floor includes a conference table, seating for 12 to 24 people, white board, Wi Fi, conference calling and a kitchenette with a new microwave, coffeemaker, refrigerator and sink. Restrooms are conveniently located across the hall. To reserve this facility, call Ron at 223-6897 or email at rfassett@valleyres.org .